Postpartum Life: True or False?
In honor of the new postpartum support group I'm facilitating, the
New Mother's Support Circle
, I'm going to be doing a series of posts on postpartum life.
Here's how the media portrays postpartum life: glowing new mom (who is also clean, thin, wearing clean clothes, relaxed, and looking not-exhausted) holding peacefully sleeping (and also clean! wearing white!!) newborn.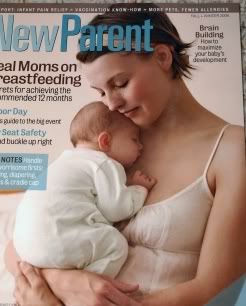 I'm not saying that it's not a gorgeous picture - it is. And there
may
be some moments like that during the babymoon. But this picture, also beautiful, is a whole lot more realistic: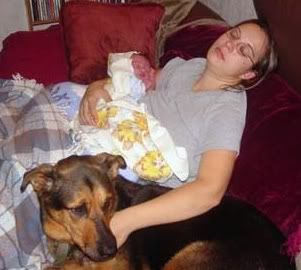 What's the harm in fantasizing about exhibit A? I love this quote from Jennifer Louden's
Pregnant Woman's Comfort Book
, and think it sums up a lot about why the postpartum period can be a hard one for many women:
"It is the lack of permission to feel conflicted, inadequate, sad, angry, bored, or irritable as well as grateful, rapturous, tingling with life, and intoxicated with love that makes the postpartum period unnecessarily difficult and lonely".
So for what it's worth: here's permission - and encouragement! - to come share what's wonderful
as well as
what's really hard with other new moms this Thursday!
And if you can't join us in person, leave a comment! What's been one of the most beautiful moments during your babymoon period? What's been one of the most challenging?
Christina
@
Birthing Your Baby
Independent Childbirth Classes for Central Maine
Labels: Maine, parenting, postpartum, resources, the media